What a find this was, Salvaged Piano Part Becomes Art Work.
I have had this lovely old piece for several years. I did a DIY article on transforming it for Houzz when I was a Contributor for them. It's from an old piano that I found at the flea market. I created a frame for it and painted it with Annie Sloan chalk paint. It's been leaning against the wall in my living room since it's brief stint over the kitchen window. Here is the before.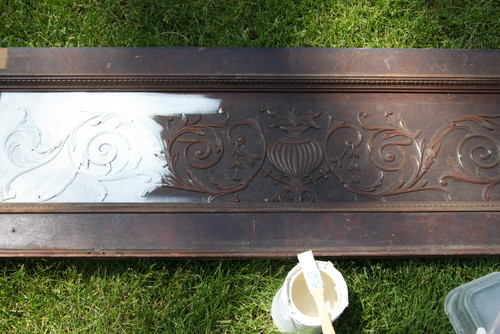 I ended up adding new trim to make it look finished!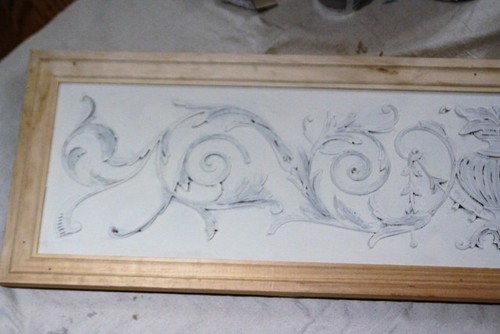 Recently, I came down the stairs and it hit me! Why not put it between the windows? I'm kind of a less is more girl. I don't like to hang things in every nook and cranny so sometimes I'll leave things blank for quite awhile! What do you think?
You never know where you will find something beautiful and have a chance to give it a new life. I fell in love with this piece years ago and I still love it. What's one of your favorite finds?
Linking to: Lamberts Lately